There are over 467 million members in LinkedIn and it is a growing network: do you think it is easy to stand out? A complete profile with good connections and a list of accomplishments may not be enough to grab the attention of the recruiters. Here are 5 creative ways to make a good impression after acquiring a degree from a reputed management college in Kolkata.
Go for a descriptive headline: use specific words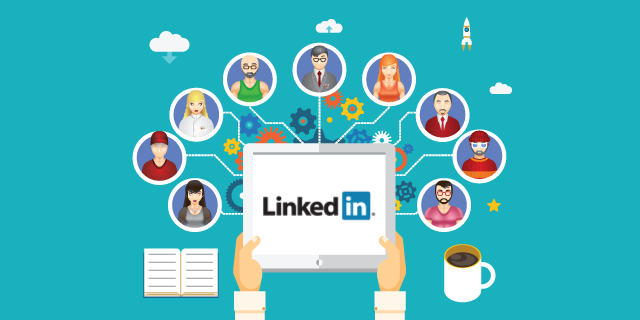 Use strategic keywords for your LinkedIn profile which will attract the right kind of connections. You have to proactively edit your headline; otherwise your current company and title will be displayed by default. This is not the kind of branding that you look for, as it will brand your company and not you. Include details such as functional expertise or your industry. The description should be such so that anyone can fathom things about you with a quick read. Like Manager of Sales is how you excel, more specific would be Manager of Sales, Digital Marketing and Social Media. This small addition will expand your network and help you to reach out to prospective employers.
Are you using the Plugins effectively?
Often simple things like plugins on LinkedIn are overlooked. Did you know that LinkedIn allows its members to include the LinkedIn function in websites? A customized JavaScript code is generated for a number of interesting features which ranges from your followers to a list of new job listings. The Follow plugin is extremely useful for websites as it allows the visitors to add you to their LinkedIn profile with one click. In case of business, the Company Profile plugin offers a reliable summary of the business. This appropriately-sized widget is a quick way to get new readers and enhances the scope of business.
See if the career chronology matches your resume
When you list a job on your resume, you need to list it in your LinkedIn profile as well. In case you want a complete career chronology in LinkedIn, match it with your resume to ensure consistency. Include all your previous employments in your LinkedIn profile: it definitely improves your chances of appearing more in searches by both people who wish to network with you and recruiters.
Did you know that you can personalize your LinkedIn URL?
Did you know that you can actually customize the LinkedIn URL attached to the profile to make it in your name? Your URL will appear more personalized instead of a set of random letters and numbers. This is a significant touch which has a few advantages: when shared with your recruiter, your profile looks clean. Once you include the customized URL to your email signature, it essentially reinforces your brand.
Emphasize on the summary
A summary which highlights the background with searchable keywords is a good start; you can maximize the summary further with a standalone description. You can play around with the tone of storytelling: often a more casual tone emphasizing on your career expertise can be really helpful. Add a tone of interest by including not just the current role, but list your personal accomplishments and key skills to round out the background.
Eager to know more about a business school which can accelerate your career? Take a look at https://www.bibs.co.in/.