A recent news flash: an Army Major who has served the Indian Army for the past 17 years decides to go for an MBA program in business school where he surprisingly finds a retired IG of Police among a bunch of 23-year olds. As choices and needs triumph over stereotypes, we find more and more professionals opting for business 'school' after considerable work experience. Like most IT professionals feel the need of an MBA degree as it helps them to support the business goals of an enterprise. The IT leaders who mostly report directly to the CEO or CFO supervise critical projects. Seeking an advanced business degree is a good option in this regard. Let's see how an MBA can boost your IT career.
Think about the value of a MBA degree
After you receive your MBA degree you will be widely recognized as an IT wizard and a business expert. You will find yourself in equal footing with various C-level executives: your opinions and insights will be invaluable for your business. According to experts, an MBA degree helps an IT leader to understand the requirements of business and come up with solutions which will be beneficial for business in the long run.
A degree which works as an effective career management tool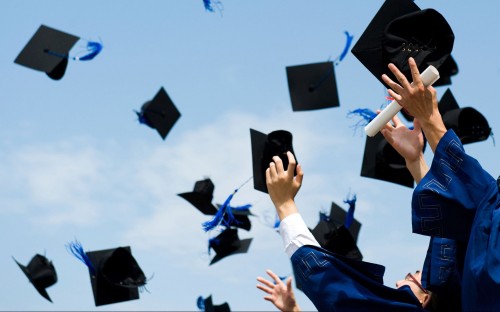 An MBA degree definitely impacts the employment trajectory of an IT professional. When it comes to recruitment in senior levels in an organization, a IT guy with an MBA degree is always preferred. An MBA degree adds to the broader skill sets of a tech-savvy guy; moreover it opens doors of opportunities for candidates. With an MBA degree, you get a coveted position in your desired organization. Even when you think about working in a start-up, a degree in management will come handy. Think about jobs for MBA in Kolkata, and you will find most candidates acquire the MBA degree to seek better opportunity.
Learn about important analytical and business skills
Things that you will learn while pursuing a management degree will help you in day-to-day activities. You will have valuable knowledge about strategy, accounting, finance and this knowledge will prepare you for a new role with greater responsibilities. Added to this, one has to remember that digital transformation is actually forcing IT professionals to look deeper into the needs and requirements of your business partner. The combination of business skills and soft skills is enviable and helps an organization to prosper: a professional equipped with both will be considered as a asset.
Greater satisfaction in terms of income
It is an undeniable fact that once you choose the right management course in Kolkata, you will be better positioned post management. A better position equals good pay package. Most IT professionals use MBA as the springboard for senior-level roles which have higher income potential. Experience will definitely give you a leverage: but a professional degree will take you further.
A degree which shows that you are committed to profession

Most decision-makers are impressed with the idea of a person who is gutsy enough to pursue higher education after gathering work experience. There is a great deal of respect for individuals who do the hard work to obtain a management degree while juggling job and other responsibilities. This shows that you are committed to your profession.
Want to know more about a business school which can make a difference to your professional career? Check out https://www.bibs.co.in/.